for sale
tortoiseshell doe, date of birth 5 Feb 2018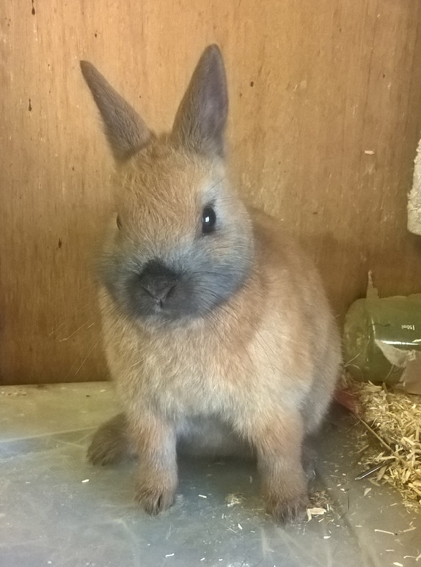 For other colours, please email to have your name put on the waiting list.
Prices:
Show/breeding stock £50 Pets £50
£15 deposit required for reservation.
Please bring a travelling box at collection.
I feed my rabbits muesli mix with Rabbit Royale. I provide new owners with enough food for the first week (1 tablespoon am, 1-2 tablespoonfuls pm). Babies tend not to eat as much as adults, so if they leave more than a few pieces of food then reduce the amount slightly so they are at least just about finishing their quota (so they get a properly balanced diet of all the ingredients in the rabbit mix). Keep them on the rabbit mix and hay only for the first 3 weeks or so to settle them in gently to their new environment before feeding carrots and other green foodstuff.
I am a private seller of excess stock bred for the purpose of exhibiting, not a pet trader.
Visitors by appointment - please email me.